Last Updated: 5/21/20
This is my comprehensive review of the Sony RX1 – a full frame mirrorless camera with a fixed 35mm Zeiss Lens. I've been shooting this camera non-stop for since February 2013 and have put it through a variety of situations including editorial assignments, portraits, street photography, landscapes, and even macro work. In the following review, I'll talk about my experiences using the camera but if you want to just cut to the chase you can jump to seeing all the photos I've taken with the RX1.
---
Where To Get the RX1
Buy the Sony RX1 on Amazon
---
About This Review
This review is not going to flood you with specifications, charts, and graphs. Instead, what you'll find here are my thoughts about this camera from the perspective of a working photographer. I push this camera pretty hard, and will you show how it performs in a variety of photo situations.
The photos included below are RAW developed using Phase One's Capture One with default noise reduction settings and various editing is done using Photoshop. UPDATE: If you want to "pixel peep" on unprocessed images see my Unprocessed Sony RX1 set on Flickr.
The RX1 is DSLR quality in your pocket.
In a lot of ways the RX1 is now my workhorse camera. I shoot everywhere from ISO 50 to 6400, both handheld and on a tripod. I had even used it to take exposures over 100 seconds long. Whatever I ask of it, the RX1 generally delivers with stunning image quality thanks to its full frame CMOS sensor and Zeiss lens. The compact size of this camera allows me to take it pretty much everywhere and capture shots that I would certainly miss with a larger DSLR. in fact, the only time I now reach for the DSLR is when I need to photograph live performances (i.e. concerts, sports, etc.).
What I love About This Camera
Size
I've been waiting a long time for a small mirrorless camera that can produce DSLR quality images. The RX1 is so small that it fits into a tiny shoulder bag or even a large coat pocket. After a day or two, I was taking this camera everywhere because, unlike previous pocket cameras, I was no longer concerned about sacrificing image quality.
Image Quality
The level of image quality produced by this camera is no less than extraordinary. The RX1 produces 24 megapixel images that contain tons of detail as well as realistic color and tonality. The full frame CMOS sensor also delivers a great deal of dynamic range. I rarely felt the need to shoot brackets or HDR knowing that I could easily push/pull 3 stops of exposure out of the shadows and highlights during raw development. Another welcome surprise was how little noise the sensor produced when shooting at high ISO settings. In fact, I found noise levels to be on par with images produced by the flagship DSLRs from Nikon or Canon.
Controls
The RX1 has a variety of mechanical rings and dials for controlling aperture, shutter speed, and exposure compensation. I really appreciated not having to remember a magic sequence of button pushes in order to control these basic functions. Of course, you can also set everything to "Auto" and let the camera figure out the shot. Since image noise levels were so low, I actually used the "auto" ISO setting quite a bit and let the camera pick the best ISO for each shot.
Versatility
The 35mm lens is great for all sorts of photography including travel, events, landscapes and even portraits. And while not a true macro lens, it does have a closeup focus mode allowing for limited macro photography as well.
Leaf Shutter
Unlike a DSLR, the RX1 uses an in-lens leaf shutter system. This has two distinct benefits over the mechanical shutters that DSLRs systems use – the first being that taking a picture with the RX1 is nearly silent. If you turn off the audio cues, a person standing a a foot or more away would never know that you just took a picture. This makes the RX1 an excellent choice for street photography or other documentary work where you do not want to draw attention to yourself.
The second benefit of the leaf shutter is that it allows for flash sync at shutter speeds as high as 1/2000th of a second. If you use a lot of speedlights and studio flashes this is a tremendous advantage because it allows you over power the sun in your exposures like I did here with Eric's portrait.
What I Don't Love About the Camera
Low Light Focus
The RX1 has trouble focusing in low light situation, so I find myself using the DMF focus setting quite a bit. DMF mode allows for manual override of the auto focus by turning the focus ring on the lens. Because this is a mirror-less camera, manual focus is only made possible by the RX1's use of "focus peaking", which displays a magnified view of your scene on the LCD screen as you make focus adjustments.
Lack of Continuous Auto-Focus
The RX1 does not have a continuous auto-focus mode which means that it can not track a moving subject like you can with a DSLR. This is further complicated by the fact that it's also difficult to "zone focus" the the RX1 due to fact that the focus ring on the lens does not have markings or a defined span of rotation (it can be rotated in the same direction continually).
No Flash Sync Port When Using the EVF
The only way to sync an off-camera flash is by putting the radio trigger in the camera's hotshoe. While this is standard operating procedure for most other cameras, the RX1's optional electronic view finder (EVF) also requires the use of the hotshoe. This creates an "either or" situation where by you can either use an off camera flash trigger or the EVF but not both at the same time. I pray to the gods nightly that someone figures out a way around this as the RX1's EVF is incredibly good.
How I Shoot the RX1
I shoot the RX1 exclusively in RAW mode, which produces 25MB files that I then develop into TIFFs (~135MB) or JPGs using a RAW file processor like Phase One's Capture One, Adobe Lightroom, or Adobe Camera RAW. Worth noting is that Apple's iPhoto also has no problem importing and editing the RX1 files directly out of the camera.
Exposure Mode
The two exposure modes I use the most are Manual and Aperture Priority. Manual is my go to mode anytime I'm using the RX1 with an off camera flash. I use aperture priority mode a lot of editorial where I don't have the time to work the exposure or the light is changing quickly. It's worth mentioning that when aperture priority is used in conjunction with the "Auto ISO" setting, the RX1 adjusts the ISO up and down to achieve a 1/80th of a second shutter speed to align with the chosen aperture. When you want a shutter speed lower than 1/80th, you need to set the ISO manually.
Focus Modes
The camera has a variety of focusing modes, ranging from advanced face detection to pure manual focus. Most of the time I find myself using the RX1's "flexible spot" focusing mode. This allows me to control the position of the focus cursor much like you can with a DSLR. Shooting events, I use "Multi" focusing mode with face detection and let the camera choose what to focus on. Manual focus on the RX1 is a simply a maker of turn the dedicated focus ring on the lens. However, because that focus ring has infinite rotation you can't use the RX1 to easily "zone focus" that way that you can with other camera lenses.
Flash
I hardly ever use the RX1's built-in flash, but when I do, I find that I can achieve pleasant fill lighting using "rear curtain" sync mode combined with a −1 on the flash exposure compensation. These advanced flash settings, usually only found in DSLRs, were a pleasant surprise. Also, the camera has a standard flash hotshoe so that external flashes or off-camera flash triggers can be used.
Colorspace
The RX1 comes with two choices for colorspace: Adobe RGB and the more limited sRBG. I use the larger Adobe RGB colorspace.
Portraits
I was excited to see how the RX1's 35mm f/2 lens would perform in portrait situations. Shooting at f/2, I can easily create shallow depth of field portraits that kept the eyes/face sharp while throwing the rest of the body out of focus. The depth of field at f/2 is so narrow, that it is easy to miss focusing on the eyes even when using spot focus mode. Also, you need to be conscious about keeping the focus plane of the lens parallel to the subject in order to avoid introducing wide angle distortion. This isn't a problem for the wider environmental portraits but I do notice it on tight head shots or 3/4 length portraits. Regardless, the camera produces images with true skin tones and plenty of detail.
[photopress-exif post_id="3679″]
[photopress-exif post_id="3680″]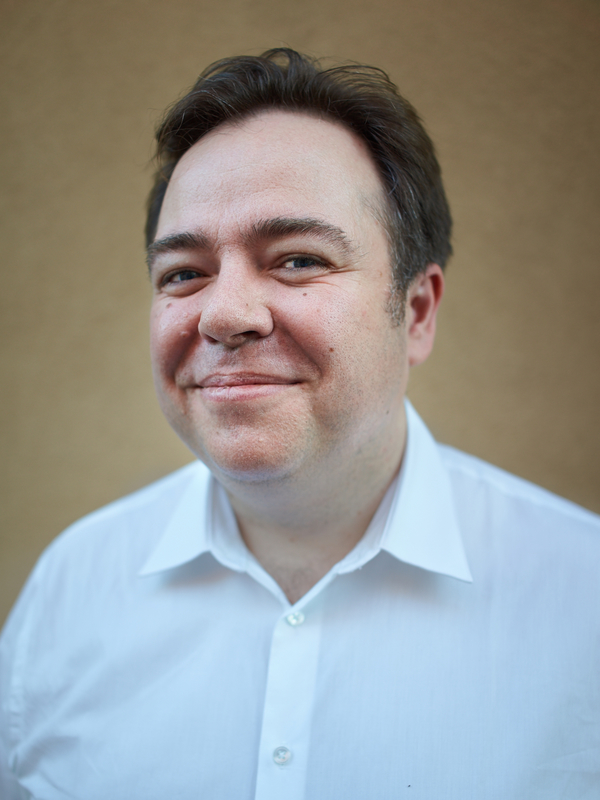 [photopress-exif post_id="3681″]
Closeup & Macro
The RX1's 35mm lens has the ability to focus as close as 0.65′ (0.2m) making it usable for close-up or macro photography. I wanted to see how much (or little) depth of field I could get in the macro mode. It was easy to produce significant lens "bokkeh" at f/2, while needing at least f/16 to get about an 1/2 inch of depth.
[photopress-exif post_id="3782″]
[photopress-exif post_id="3707″]
[photopress-exif post_id="3708″]
[photopress-exif post_id="3705″]
[photopress-exif post_id="3806″]
Low Light Situations
Low light situations tend to be problematic for cameras of this size. I was curious how the RX1 would fare in poor lighting, and so I took it to one of my top five worst lighting situations: the local pub. The good news here is that images shot at ISO 6400 are as good as those I've seen from flagship Nikon and Canon DSLRs. The bad news is that the RX1 stumbled when trying to focus in low light/low contrast situations. Even with "focus peaking", I still missed some shots and focus.
[photopress-exif post_id="3682″]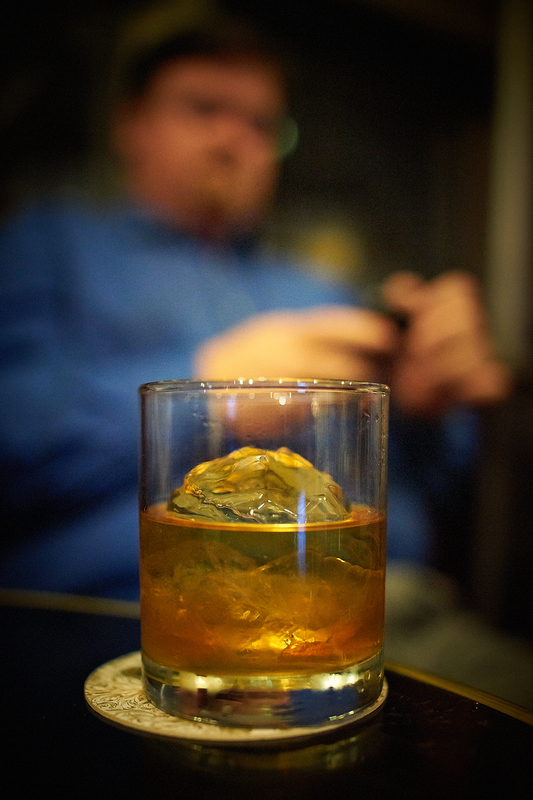 [photopress-exif post_id="3702″]
[photopress-exif post_id="3703″]
[photopress-exif post_id="3633″]
Panoramas
Sony pretty much pioneered the "in camera" panorama feature now found on most small format cameras including the iPhone. Shooting a panorama with the RX1 couldn't be simpler. The exposure mode dial has a dedicated panorama position. All you have to do is press the shutter release and slowly pan the camera in an arc to the right. While doing this, the RX1 takes a series of photos and then stitches them together into a 15 megapixel panorama. Pretty cool, but don't sell that panorama tripod gear just yet, as you cannot adjust any of the exposure or ISO settings when in this mode.
[photopress-exif post_id="3743″]
[photopress-exif post_id="3787″]
Long Exposures
Some cameras and sensors tend to produce a lot of noise and artifacts when exposure goes beyond a few seconds. This is not the case with the RX1. Image noise pretty much correlated to the ISO, not the length of the exposure.
This image was created by combining 10 exposures each taken 105 seconds apart. All images were shot at ISO 640, f/22. The zig zag lines in the sky are airplanes and the sideways streaks are the star trails. In post-processing, I used higher noise reduction levels than usual, but as you can see, the detail was there.
[photopress-exif post_id="3737″]
A Word few words about HDR and Video
THe RX1 has an "in camera" HDR mode. I don't use it for two reasons: 1) it can't be used when shooting in RAW mode, and 2) I don't really need it because the files already have a ton of dynamic range (easily pushed/pulled three stops of exposure during post-processing).
Yes, the RX1 also shoots video. I've fooled with this voodoo once or twice. It seems pretty good to me, but I'm far from an expert on the topic.
A Few More Photos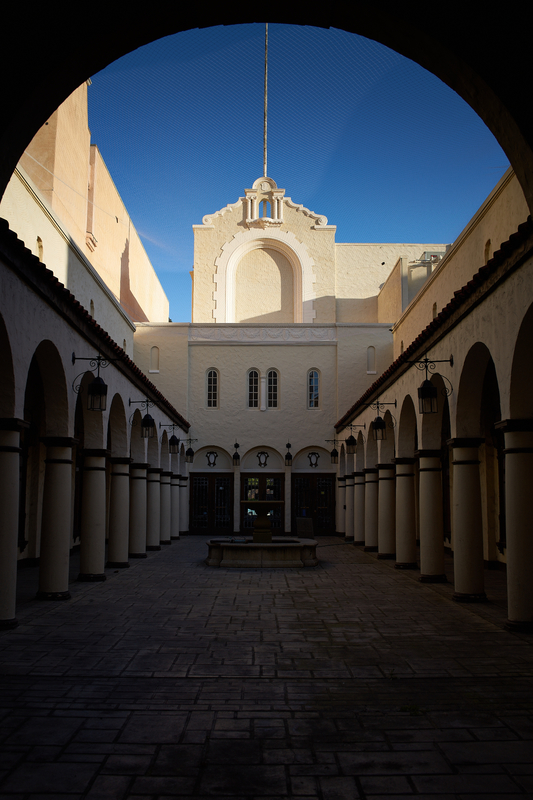 [photopress-exif post_id="3788″]
[photopress-exif post_id="3789″]
[photopress-exif post_id="3761″]
[photopress-exif post_id="3802″]
Accessories
There are three accessories that I highly recommend for this camera.
Electronic View Finder (EVF)
I shot the RX1 for two months before buying the EVF and now rarely take it off the camera. This EVF is the best I've ever used. It's bright, very responsive, and displays nearly everything you can see on the rear LCD (including the live histogram). If you are like me and are used to seeing the world through a viewfinder then invest in this accessory.
Really Right Stuff BRX1 Plate and BRX1-G Grip
You can view these both here.
In Summary
When I first got my hands on this camera I was cautiously optimistic about image quality and concerned about how the camera would handle with its miniature controls (compared to a DSLR), and fixed 35mm lens. Since then it's become my daily shooter.
The lens continues to surprised me — I thought it would be more of a limiting factor than it is. Would I love it if this camera had removable/changeable lenses? Of course, I would. However, I have to admit, the 35mm f/2 works great for 90% of the photos that I take.
When it comes to image quality, my expectations have been wildly exceeded. This camera produces very high quality files that contain wonderful tonality and detail. I knew the full frame CMOS sensor would be good, but noise is pretty much a non-issue under 6400 ISO. Even at that high of a setting, the files are very usable and clean up nicely during post-processing.
Bottom line, if you want a small camera that produces DSLR quality images and provides a good deal of manual control, this is a fantastic camera.
Run and get this camera if you want:
DSLR quality images from a small mirrorless camera
Full range of automatic and manual controls found on DSLRs
Precision focus modes
Drop dead simple high resolution panoramas
Very low noise levels even at long exposures and high ISO
Shallow depth of field (lots of lens bokkeh)
Ability to use speedlights or off-camera flash triggers
See All My Photos Taken With the RX1
I shoot with the RX1 daily. View all of the recent photos I've been taking with the RX1.
---
If you found this review helpful, please consider buying or renting the RX1 from the links below.
Where To Get the RX1
Buy the Sony RX1 at Adorama (~$2,650 w/ instant rebate)
Buy the Sony RX1 on Amazon (~$2,800)
Rent the Sony RX1 at Borrowlenses.com (~$150/week)
---
[photopress-exif post_id="3820″]